ALAN
Independent gathering series / co-curator / Berlin / initiated with Burak Çevik and supported by daadgalerie
Moving to a new city brings new encounters. The intensity, diversity and plurality of encounters are directly related to the places that a city can offer. For us, the first months of a new journey in Berlin began with finding some of these places with a lot of joy, encountering people, narratives and meanings related to a variety of familiar and new subjects. After a while, we started to seek a place, Alan, to create more possibilities for the encounters we wonder about. Although the city is full of spaces and events, the encounter we seek, in the smaller, more intimate and closer form, is limited especially while we are still struggling with the feeling of being a new arrival in the city. We know this feeling will continue, we will be new for a while. But to shorten this for us and for others, we dream of finding a space and creating a place to generate new encounters and to be part of new constellations and commons in the future
of this city. There, we wish to gather, program an event with a friend or a stranger around their/her/his creative or critical performance that forms a new spatial narrative which can be base for flourishing encounters.
ALAN#1
Alan
#1
hosts Seda Mimaroğlu's reading performance and Selen Solak's artwork, Ev/Heim, on the 3rd of December at daadgalerie.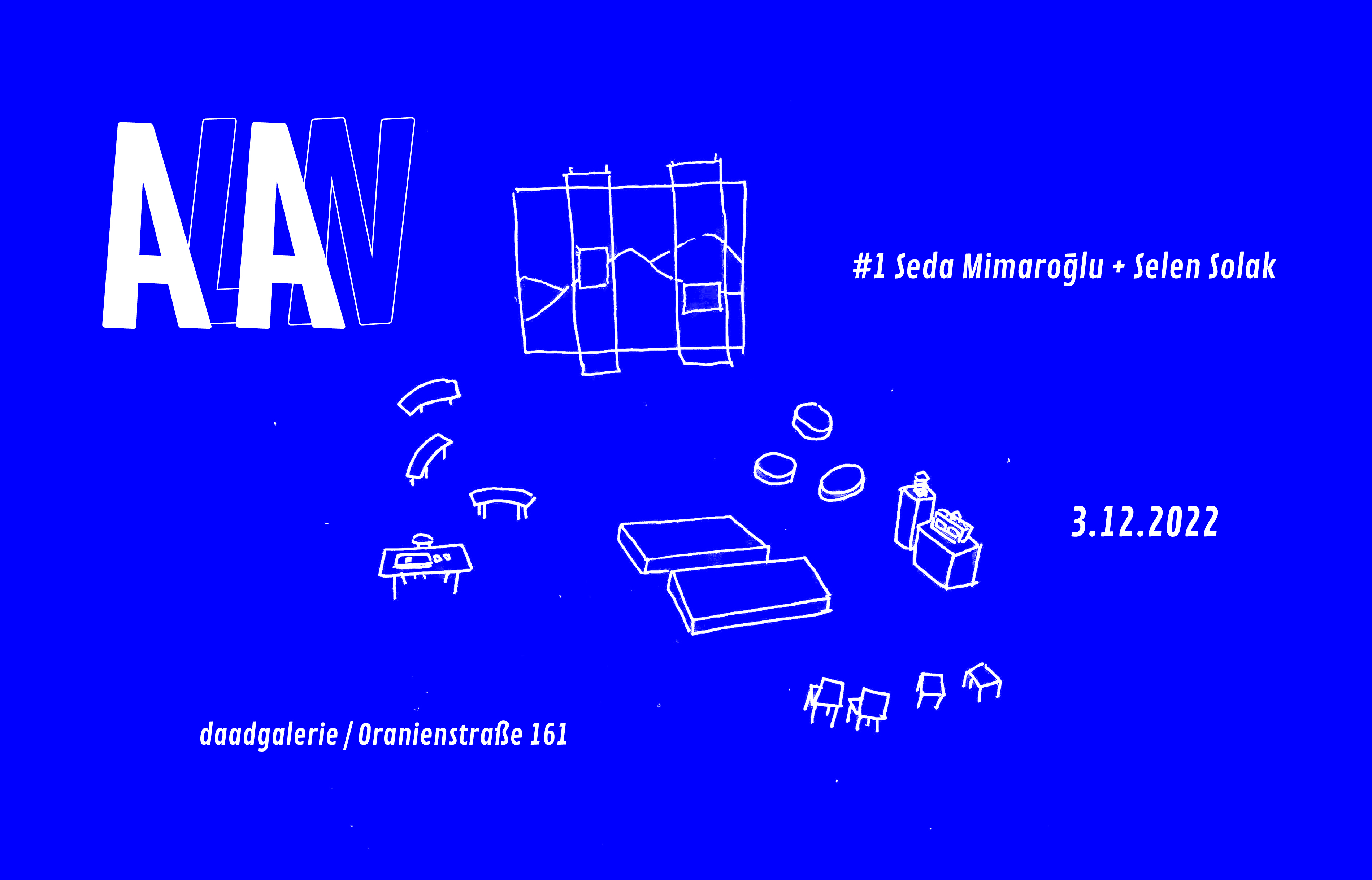 ALAN#2
Alan
#2
hosts Helena Wittmann, who you may know from her film Drift, which premiered at the Venice Film Festival in 2017, and her collaborators Theresa George & 0musician Nika Son!
Photos are taken by İpek Çınar
ALAN#3
ALAN
#3
brings together Cana Bilir Meier, Dilşad Aladağ, and Zeynep Toraman on March 9th, 2023 at Daadgalerie. The third gathering creates a space for artistic narratives that intersect on the axes of collecting, memory, and archive, blurring the lines between fiction and reality.
Photos are taken by Burak Çevik